https://ae.linkedin.com/pub/elissa-freiha/41/232/202
https://angel.co/elissa-freiha
Womena
Elissa Freiha learned how to confidently be an angel investor by investing with and getting mentored by her peers. The experience inspired her to co-found this platform to empower other women to do the same. She oversees marketing, business development, sales, events, and member satisfaction, having previously worked in these fields in publishing, F&B, and entertainment. She was included in Arabian Business "The 100 Most Powerful Arab Women 2015". She received her Bachelors in Communications from the American University of Paris. She is Emirati of Lebanese and American descent and speaks English, Arabic, French, and Spanish fluently.
Chantalle Dumonceaux oversees operations, strategy, and investments. She worked in Zurich and New York with startups and angel groups, where she has been involved in every facet of the angel investment process. Upon seeing what a positive impact angel groups make on society, women, and entrepreneurship, she decided to specialize and co-founded this platform to help Gulf women get involved in angel groups. She received her Bachelors in Economics from Columbia University and has lived in Los Angeles, New York, Paris, and Zurich. She is fluent in English and French.
https://se.linkedin.com/pub/nichole-bates-nawara/19/4a3/764
https://angel.co/nichole-bates
Womena
Nichole Bates oversees due diligence and education. She has worked to support the growth of the entrepreneurship ecosystem as General Manager at Cairo Angels and as Impact Evaluation Officer at Mercy Corps in Egypt. She continues this work at WOMENA with the hopes of inspiring women to become successful angel investors. She graduated from Brandeis University in 2009 with a BA in Islamic and Middle Eastern Studies.
https://uk.linkedin.com/in/rorymcdougall
https://angel.co/rory-mcdougall
Womena
Rory McDougall oversees projects, web development, and entrepreneur sourcing. He has previously worked with the British Venture Capital Association, Uber, and Placemeter, a New York-based startup. As WOMENA's first employee, he is passionate about helping innovative startups succeed. He graduated in 2015 from NYU Abu Dhabi with a BA in Political Science.
https://angel.co/bassam-freiha
Womena
Bassam Freiha has been CEO and President of Dar Assayad, one of the most successful publishing houses in the Middle East, since 1960. He is also a prominent political advisor in the Gulf, Special Envoy of the Lebanese President with Cabinet Status, and Ambassador from Belize to UNESCO. He has received recognition for his political and journalistic work from the governments of the United Arab Emirates, Bahrain, Jordan, Lebanon, Egypt, Morocco, Spain, France, Zaire, and Malta and was named one of NBC Naaman Biographical Centre's 2000 Most Prominent Arabs of the 20th Century and was given Biography of the Year
Womena
Tamer Hassanein is General Partner at Rising Tide Fund, a multi-stage venture investment group (investments include Quanergy Systems, Grantoo, AdStage, Wearable World, Skully Helmets) in Silicon Valley and co-founder and CEO of Timeline Media Group (Timeline.com). Prior to Timeline and Rising Tide Fund, Tamer was Monetization Guru and employee #1 at Zong, a mobile payments platform, acquired in August 2011 by eBay/PayPal ($240m). In April 2011, Tamer co-founded Foghorn Games, a cross platform social casino game studio that created Bingo Around the World, acquired in October 2012 by Playsino for an undisclosed amount.
David Rose is Founder and Chairman Emeritus of New York Angels, the most active angel group in the United States, Founder and CEO of Gust.com, Managing Director of Rose Tech Ventures, and author of New York Times bestseller Angel Investing: The Gust Guide to Making Money & Having Fun Investing in Startups. Called "New York's Archangel" by Forbes and "the father of angel investing" by Crain's New York Business, he has invested in over 90 startups. His experience allows him to advise on angel group development and startup ecosystem creation. He holds an MBA from Columbia University and received his BA in Urban Affairs from Yale University.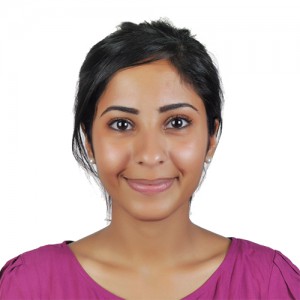 https://www.linkedin.com/pub/fatma-alghanim/29/67b/861
Womena
Fatma Al-Ghanim is the founder and CEO of Vitality Trading, a Qatar based company that specializes in the organic and specialty sectors of the F&B industry. Fatma is also an active consultant for budding start-ups and established SMEs, providing advisory and/or operational support on virtually all aspects of business. Prior to her current role, Fatma served as the International Relations Deputy Director for the Supreme Committee for Delivery and Legacy – the organization mandated to manage the delivery and legacy aspects of capital and other strategic projects related to the FIFA 2022 World Cup Qatar™. Fatma has also served as the Director for Marketing and Communications for the Doha 2020 Bid Committee and has experienced multiple posts over the span of 5 years in Qatar's oil & gas sector. Fatma lives in Doha, Qatar and holds a B.A. in Economics from the University of Texas at Austin and an MBA from Duke University's Fuqua School of Business.
In addition to our team and advisory board, our members, network, and partnerships are what make WOMENA great, contributing to pre-screening of entrepreneurs, due diligence, and ongoing assistance to our portfolio companies. Members of our network include a broad array of individuals who want to contribute to the MENA startup ecosystem from a variety of fields and backgrounds, from CEOs of multinational companies to startup founders, from Dubai to New York. Meet our partners: